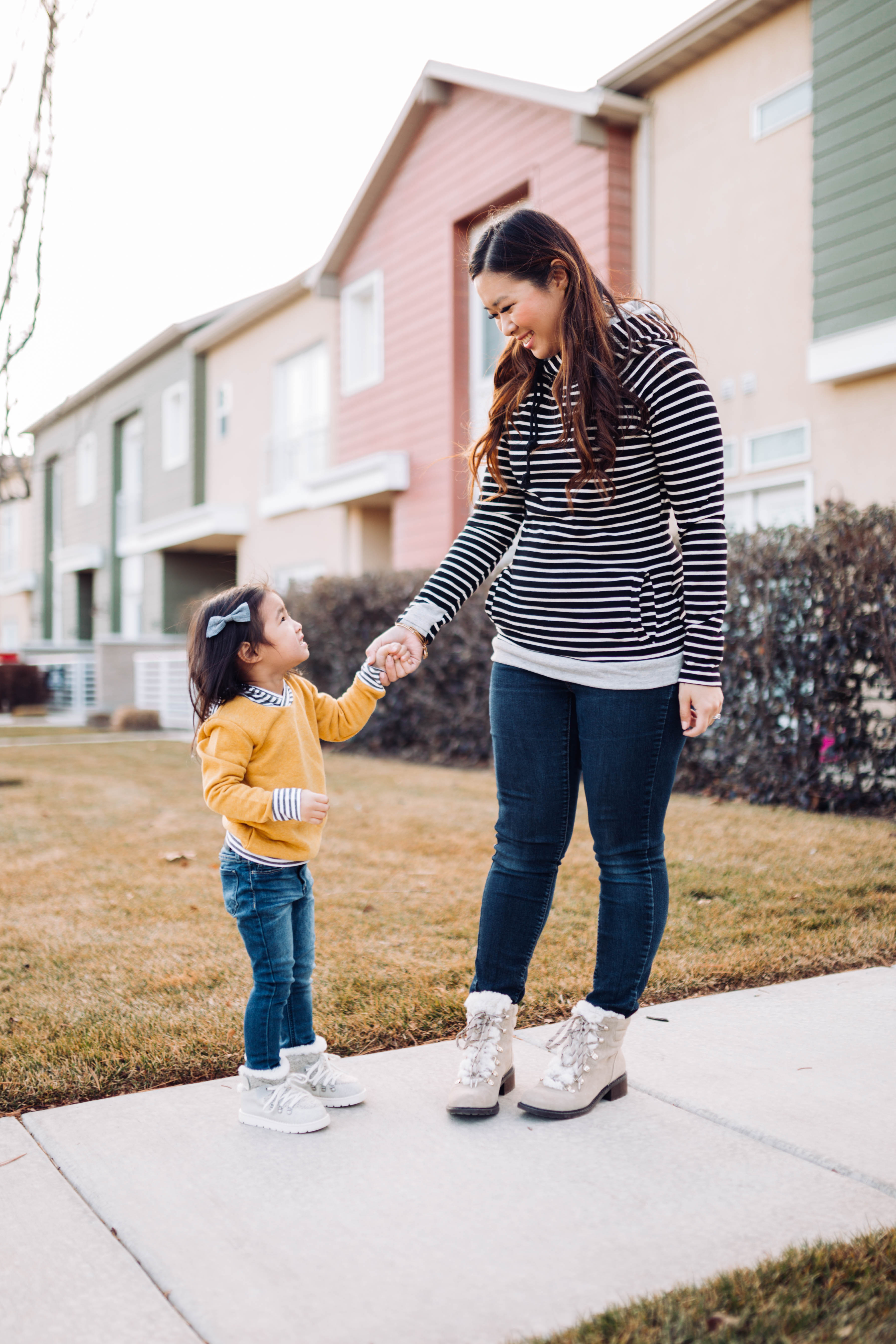 Holy cow! I can't believe I'm already writing this post! It seemed like yesterday I was finishing up my top 10 selling pieces for May! We're in the thick of summer now so some of these purchases reflect the hot days that are still to come in the season!
1. Mindy Mae's Market Double Hood Sweatshirts – Some people may think I'm crazy for promoting sweatshirts when it's summer but it's such a great time to stock up on these amazing double hood sweatshirts! I love wearing mine when I travel to stay comfy and cozy. There are a lot of cute color options! You can't go wrong with any of them.
2. LOFT Floral Chevron Tie Waist Romper – You all know my love for a cute romper and this one was no exception! It seems like you all loved it just as much as I did in June! I feel like this will be flattering on any body type!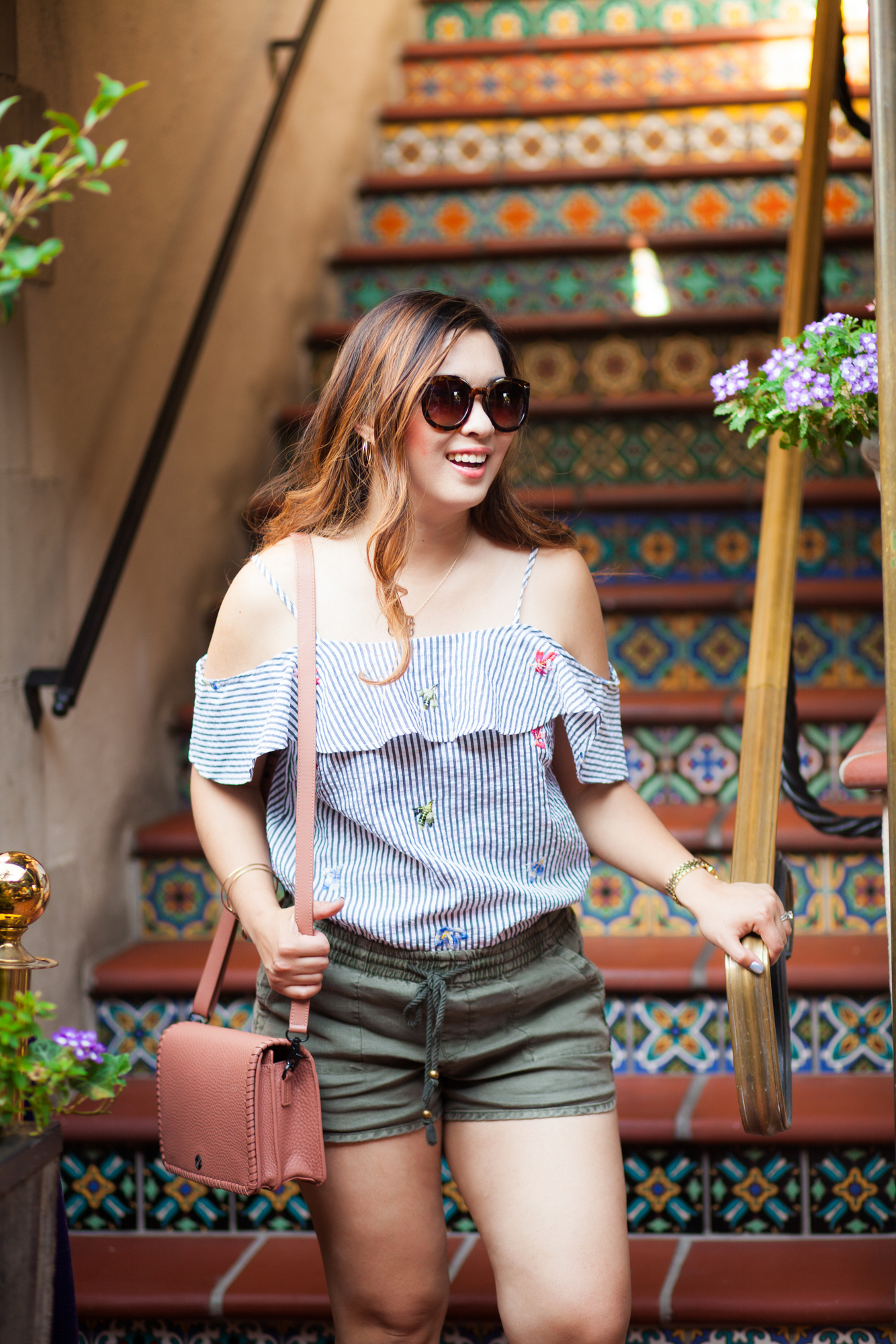 3. Amazon Women's Oversized Circle Sunglasses (Tortoise – Brown Lens are my faves) – My favorite designer dupes are always on repeat here! I love the high designer look without the price tag.
4. Topshop Ripped Denim Mom Shorts – These shorts are so comfy! They definietly do not look like mom shorts!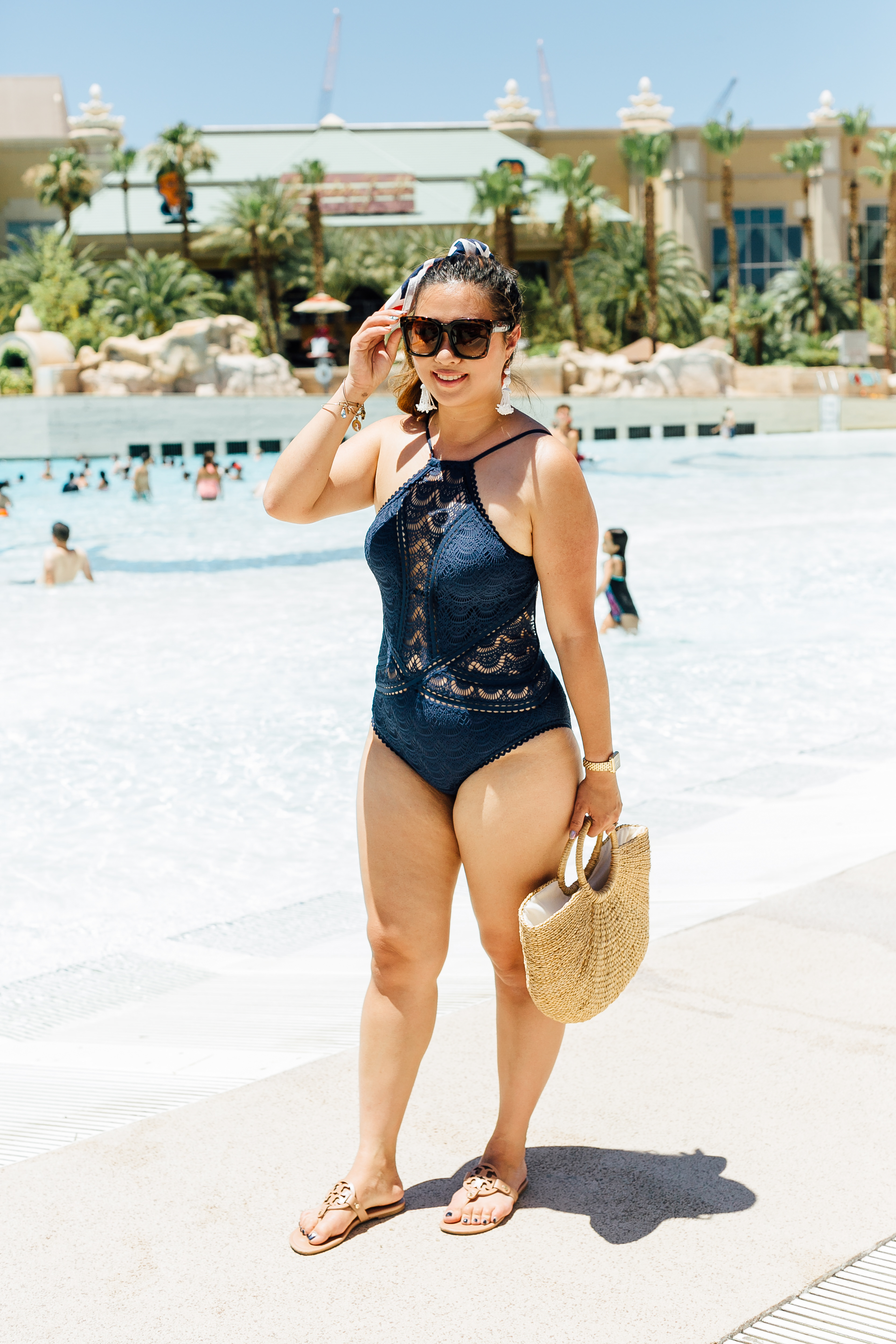 5. Becca Swimsuits – I'm not surprised that these amazing swimsuits made the list. I can't rave enough how cute and flattering they are! They've been going on sale the month of June so I'm sure they will be on sale again for the month of July.
6. LOFT Flutter Tie Waist Dress – This made the list in May too! It really is the prettiest shade of blue. It can be so easily dressed up or worn casually.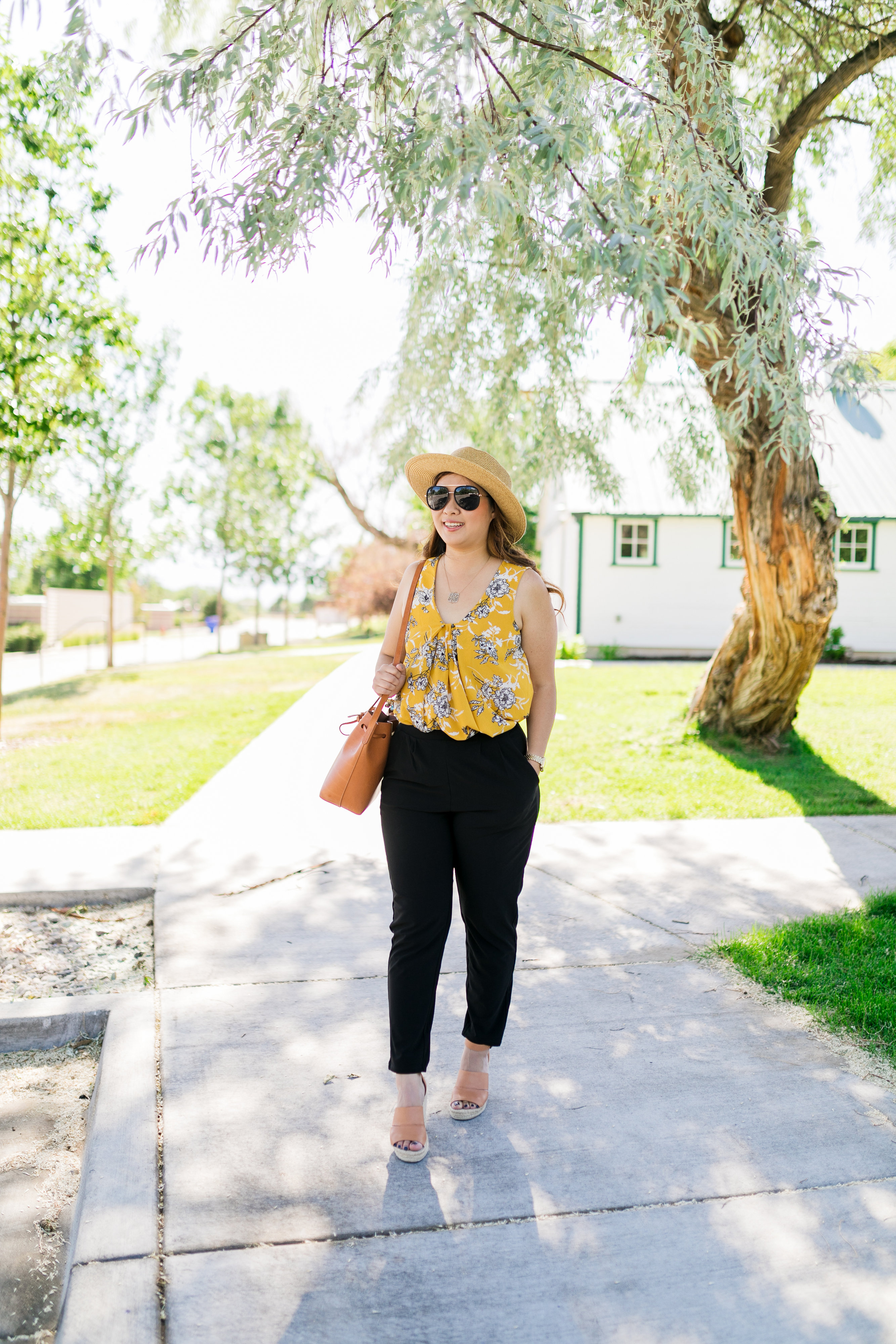 7. Leith Pleat Front Trouser Pant – I'm so happy these pants were loved by you all too! They are great work pants which feel like pajama pants.
8. Target Ruffled One Piece Swimsuit – I love that this swimsuit can double as a bodysuit as well! The back is what makes this piece so amazing! I wore it on my girl's trip to Las Vegas and got so many compliments on it.
9. Amazon GG Thin Belt – For the 3rd month in a row, this belt makes an appearance on the top selling list! It's a good dupe for the Gucci belt and can be easily help make any outfit more elevated with it worn.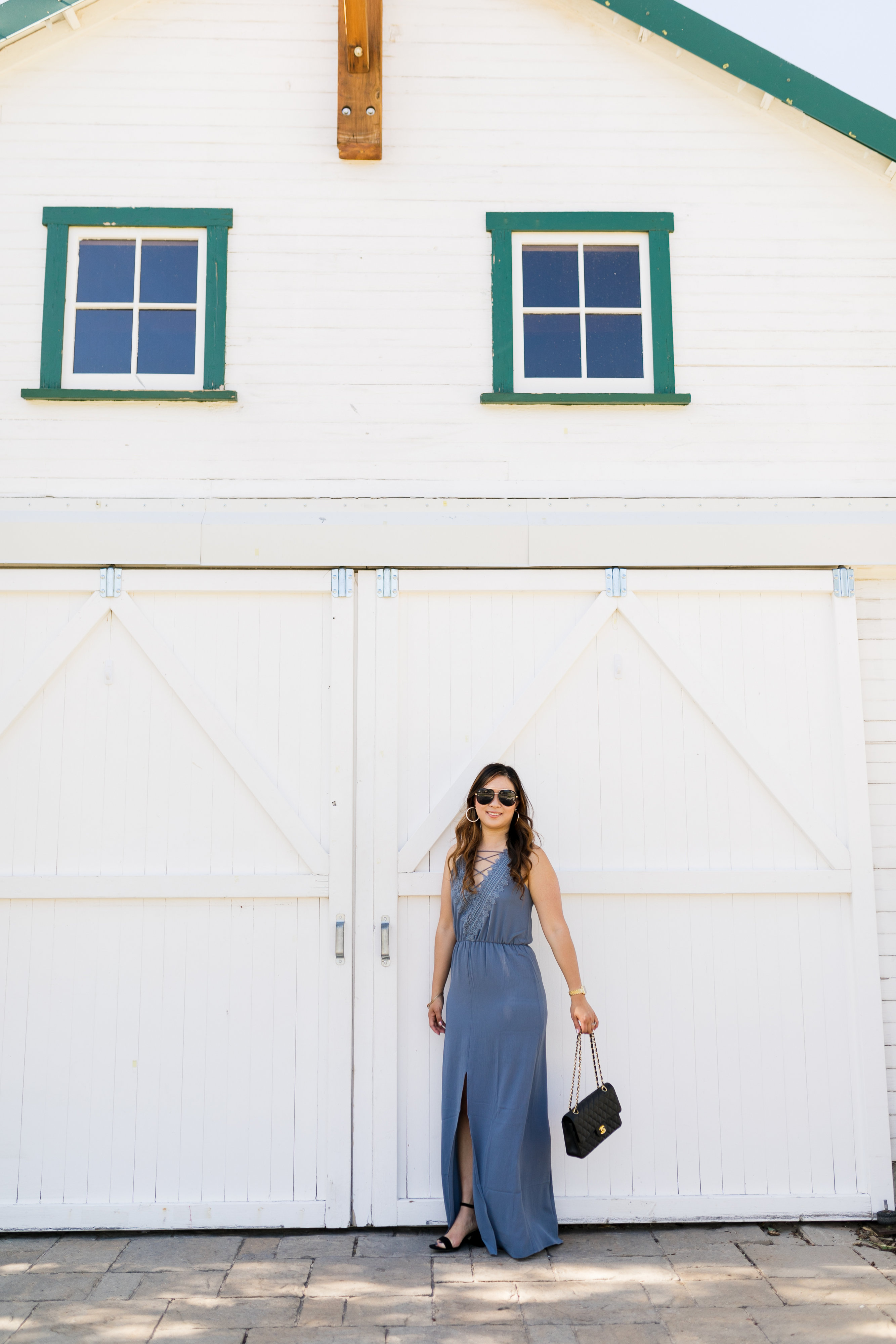 10. WAYF Posie Maxi Dress – My favorite tank was made into a dress version and it's total LOVE! It runs TTS and comes in two beautiful colors.
Click on any of these pictures below to shop the top 10 sellers by Sandy a la Mode followers/readers in June 2018! Do you own any of them?