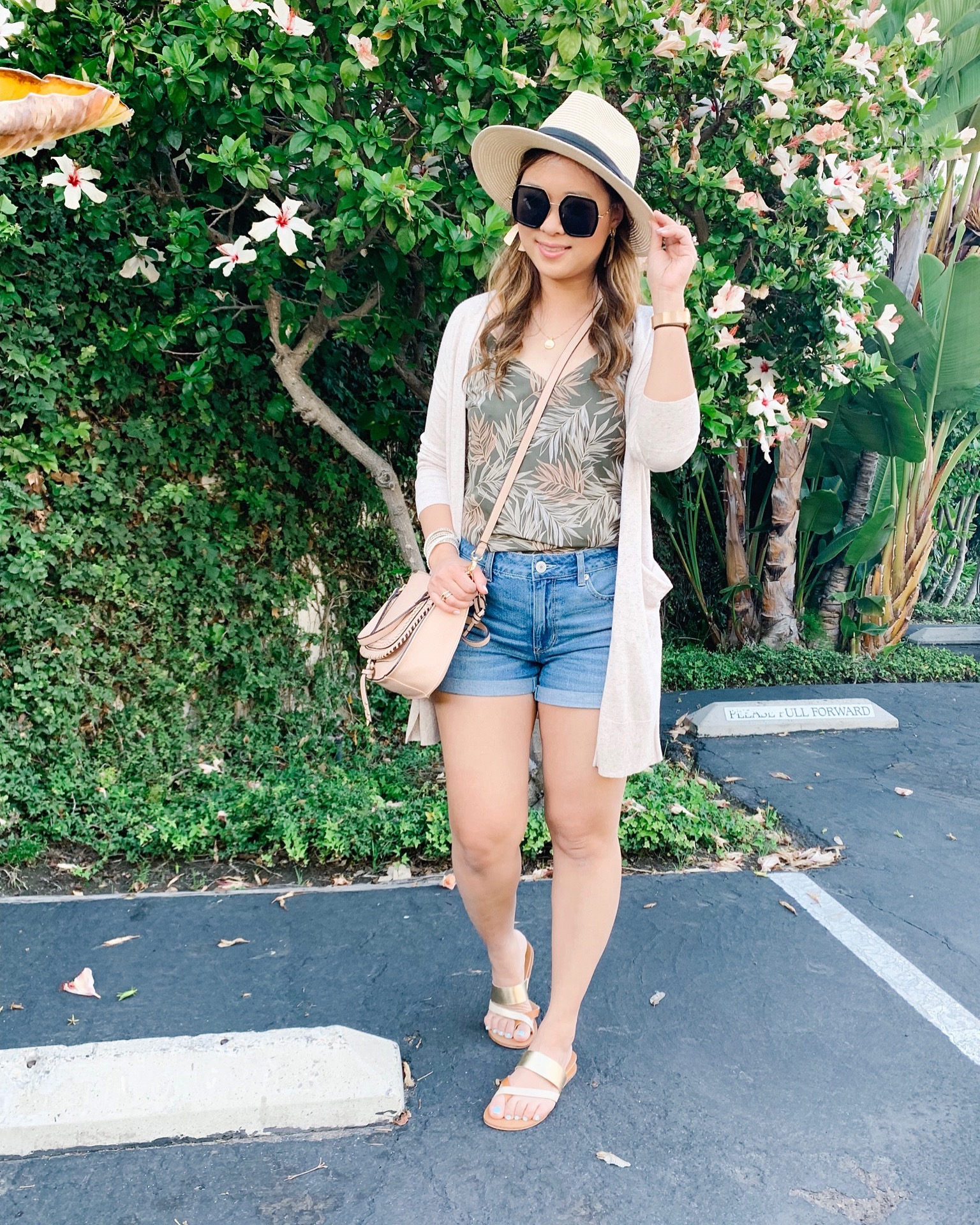 It's that time again to share May 2019's Top 10 best selling pieces by you all, Sandy a la Mode followers! 🙂 2 of the 10 were intimates, 1 was home decor, and the other 7 are pretty much great Summer staples!! I always like to go in reverse chronological and count down to number 1!
10. Amazon Panama Roll Up Fedora Hat – This hat is on Amazon Prime, ships free, and is SUPER affordable ($15.99)! It has UPF 50 properties, is great for packing on trips because you can roll it up and it won't lose it's shape. It literally can be worn with so many Summer outfits, with a swimsuit to the beach, etc. I have it in the Khaki color!
9. Target Geometric Woven Accent Rug – I lot of you guys snagged this cute rug to stick under your front door mat (also the Home Sweet Home rug I have was a pretty popular purchase too)! I love the layered rug look for a front porch!
8. Soma Intimates Underwear – When they had a sale on underwear, y'all went crazy for them! They have vanishing edge underwear where lines are seamless, but I also love how they have a grip that doesn't make them slip and slide, on your bum, LOL!
7. Aerie Play Real Me High Waisted 7/8 Leggings – Month after month, y'all girls love your leggings! These are the best buttery soft Lululemon dupe leggings out there, such a great price and SO SO good!!!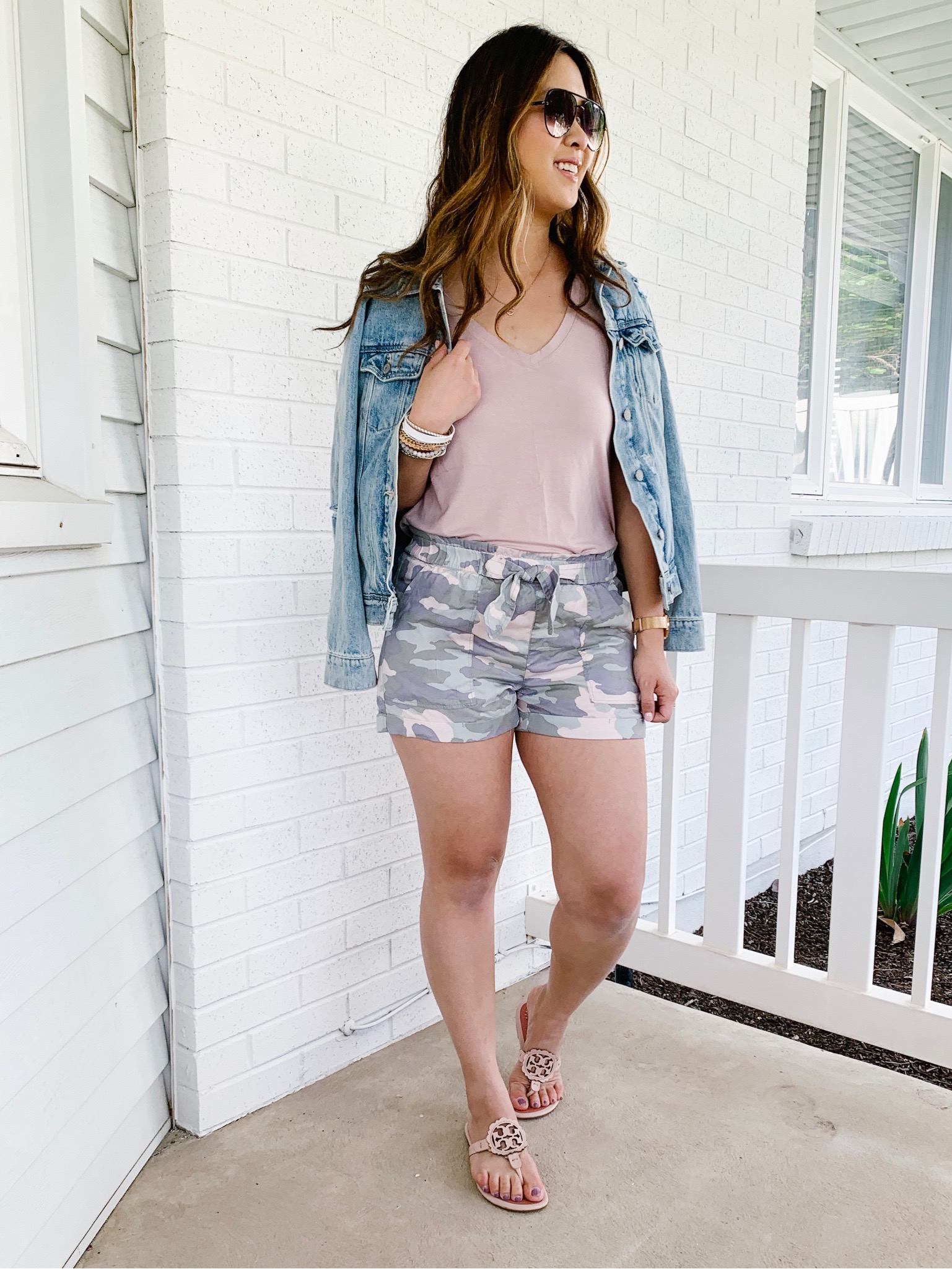 6. Aerie Camp Short -I have these in 3 colors now and I LOVE them so much!! I wear size Medium for a looser more comfy fit, but Small would just be a little more high waisted! The camo pair I am wearing here were sold out, but have recently restocked!!!
5. Amazon BLENCOT Women's Button Down V-Neck Strappy Tank Top – This little tank top (I wear Small) was featured in my May Amazon Haul where I featured lots of pretty dresses, tops and skirt!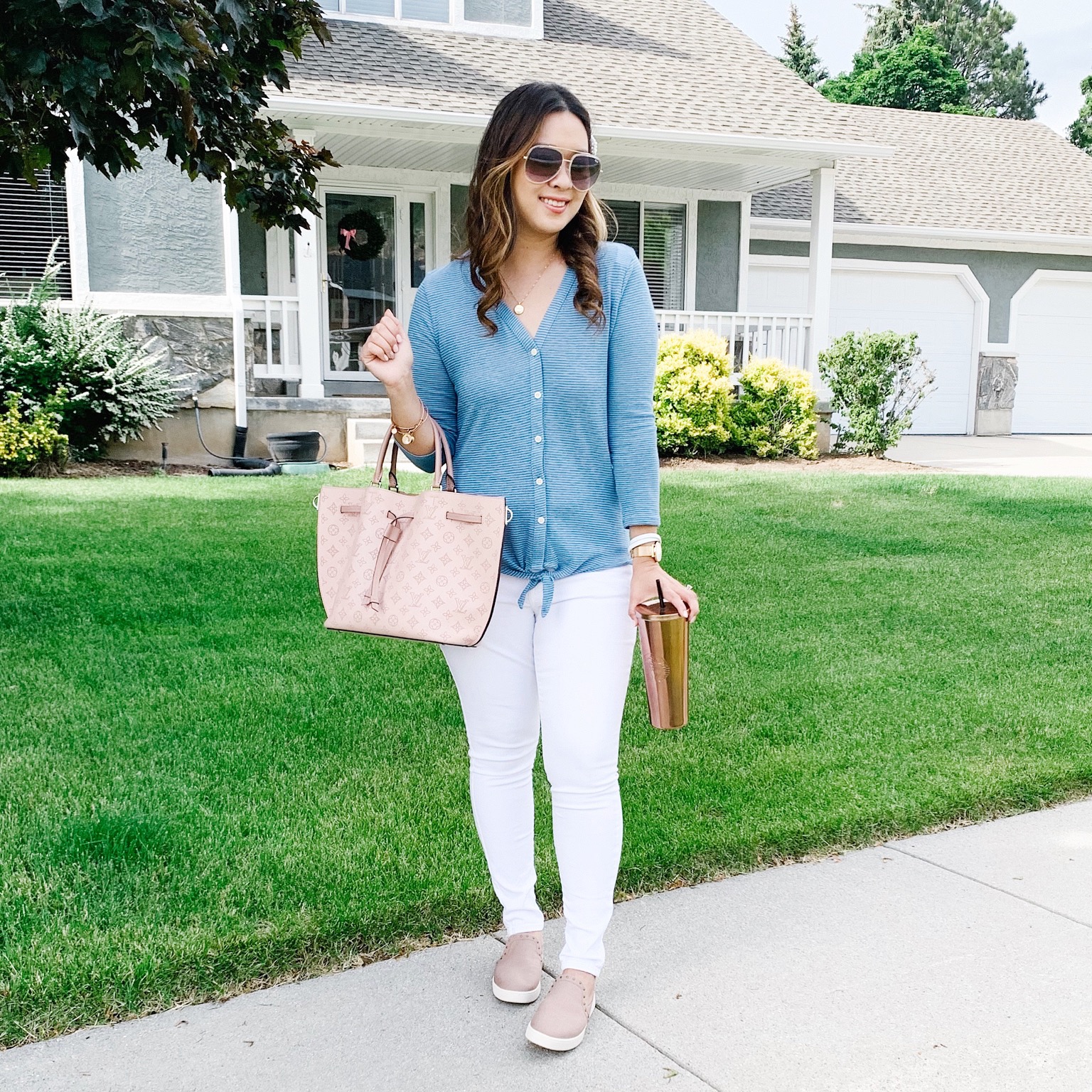 4. LOFT Striped Tie Hem Button Down Tee – This was a popular tee from my last LOFT try on, it comes in 3 colors, is majorly marked down, but sizes going FAST!
3. Target Simply Perfect by Warner's Strapless Bra – I am wearing this bra in every photo you see here, and nearly EVERY SINGLE DAY!! It is so comfy, stays up well and does has a detachable strap. If you are a size 32B, get 34B (recommended to size up one band size).
2. Old Navy Waist Defined Sleeve Keyhole Romper – I styled this a few different ways on stories and when it was $10… I mean, how could you have passed it up!?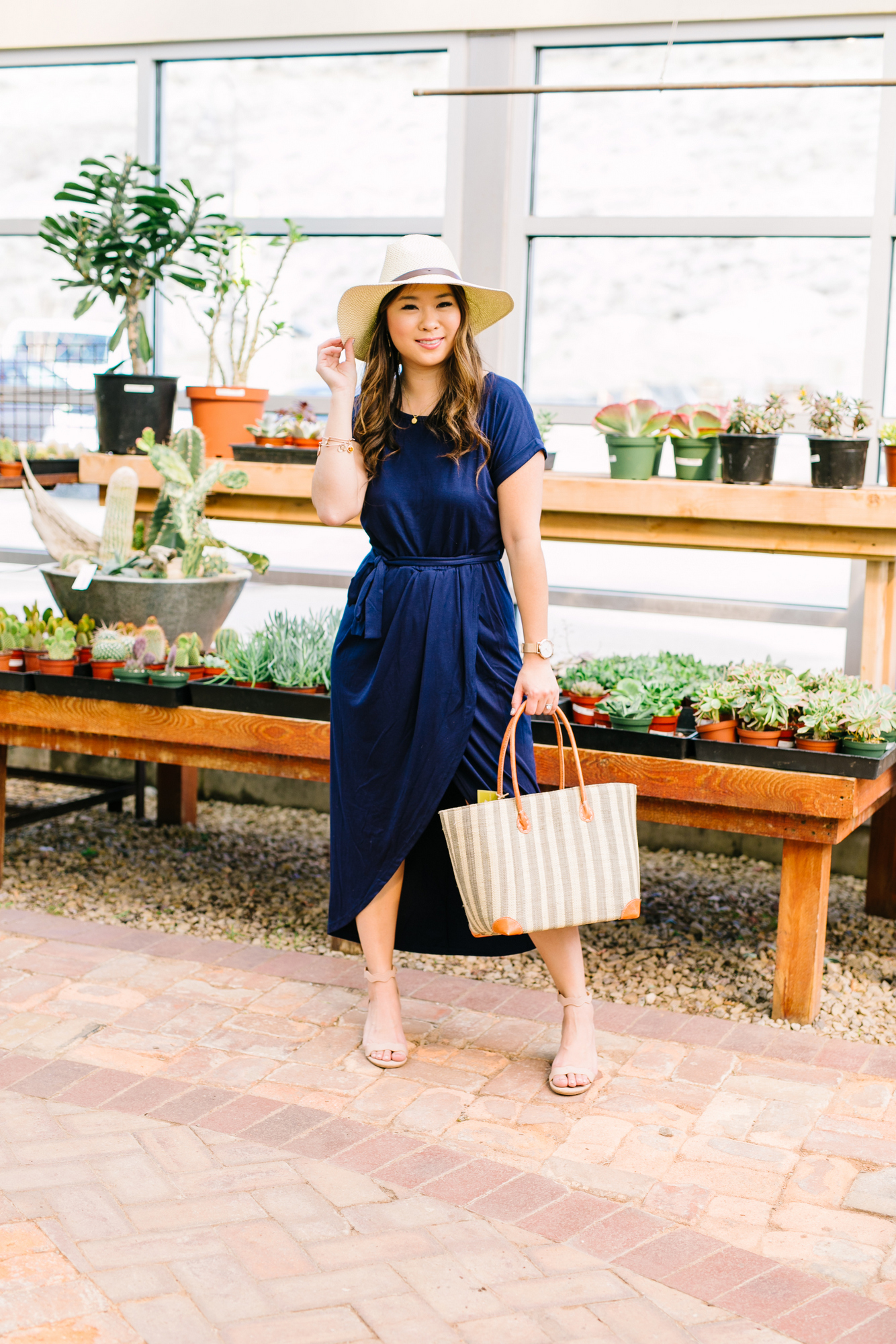 1. Amazon Women's Casual Short Sleeve Dress – This was a top seller in a previous month, and here it is again! Love this dress so much (I wear Medium) and it comes in 3 colors! It's a great every day dress that can be dressed down or up!!
There you have it! Do you own any of the top 10??